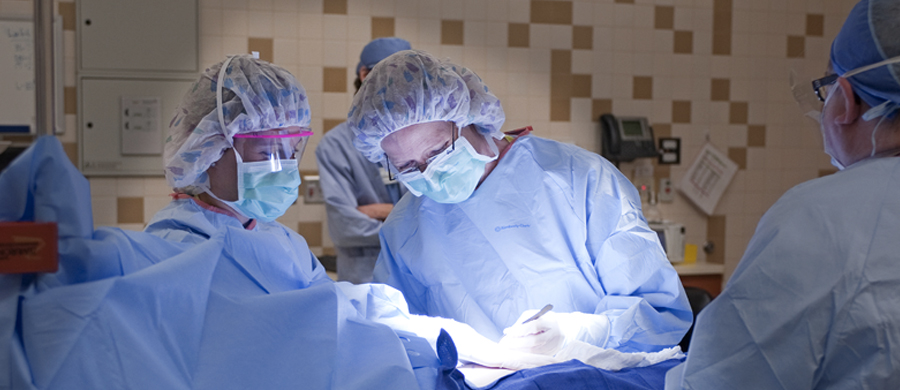 Empower surgeons to achieve perfection in their work
The Lumasonix Tissue Analyzer is the missing intra-operative instrument in the surgical theaters.

Real-time non-destructive deep tissue functional & structural imaging technology 
Breast surgeons have no reliable method of knowing that they have fully excised the tumor - they rely primarily on palpation and visual examinations before releasing the specimens for pathology examinations. More than 1 in 4 patients are recalled for a second surgery when the  histology review determines incomplete excision of malignancy.
Researchers have documented that the patients who undergo a second surgery tend to have poor clinical outcomes. The 2nd surgery adversely impacts patient survival by delaying the administration of adjuvant therapies, and also creates psychological and physical stress for patients. It also augments the cost burden and ties up valuable resources in health care system.
Analysis of the pathology examinations of excised tissues reveals that compound, invasive or multi-focal disease make defining the extents of malignancy difficult during surgery.
The Lumasonix Tissue Analyzer
The Lumasonix Tissue Analyzer (LTA) will facilitate evidence based tissue composition assessment in the OR ensuring full removal of all malignancies during the primary surgery. The LTA visualizes the composition of freshly excised tissue in the operating room.
The intra-operative LTA system will generate properly oriented, interactive, see-through 3-dimensional digital images of the entire specimen volume. The sub-surface distribution of the constituents  will display in real-time, revealing hidden patterns for improved clinical assessments. 
Technology
The LTA is a real-time non-destructive deep tissue functional & structural imaging system.
It's a non-destructive absorption spectrophotometer that uses dual modality ultrasound and photoacoustic computed tomography technology. The ultrasound tomography captures the morphology and the mechanical properties of the tissue whereas photoacoustic images reveal its composition in real time.
Photoacoustic is akin to the thunder from a lightning strike: ultrasound signals are emitted upon absorption of laser light pulses. The location, shape and size of absorbers are determined by listening to the ultrasound signals using the computed tomography (CT) techniques.
Since all chemicals have a unique absorption profile, different constituents are interrogated by changing the color/wavelength of laser light. The LTA offers the selectivity of light coupled with the resolution of ultrasound.
Computer algorithms generate the 3-dimensional distribution maps of different absorbers. These images may be overlaid or reviewed individually for each tissue characteristics: the absorption wavelengths or the mechanical properties. The tomograms may be manipulated in any manner on the workstations -- as see through or overlaid images; or sliced and diced in any direction at any depth.
Features & Benefits
Objective evidence in minutes
Hybrid Ultrasound & Photo-acoustic Technology
Multi-spectral real time analysis
Visualizes absorber distribution
Mechanical characteristics of absorber types
High-resolution interactive 3D functional images
Generates "Virtual Histology" Slides
Orientation representation
Multi-disciplinary: clinical use not limited to breast surgeries
Non-destructive: the excised specimen stays intact
CAUTION: Investigational Device. Restricted by law for investigational use