We will detect cancer tumor cells circulating in the blood stream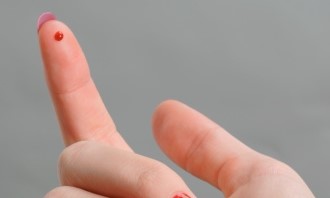 Cancer cells start circulating in the blood stream long before the primary tumor becomes detectable by conventional methods. CTC's are the earliest indication of the disease – no circulating tumor cells (CTC) are found in healthy persons without cancer. CTCs are rare, and lower concentrations relate to a positive prognosis. Metastatic tumors from CTCs account for 90% of all cancer related deaths.
Early detection of CTCs is a valuable clinical tool to evaluate prognosis and help formulate effective treatment plans. This deterministic blood test will become part of routine annual physical exams for high risk patients.
The Lumasonix Blood Cell Analyzer will be a label-free automated system that rapidly identifies, counts, sizes, and, determines the morphology and internal structure of individual cells using light and ultrasound.
Our non-destructive blood cell analyzer technology works without fluorescent reagents, doesn't rely on any specific biomarker and will individually profile each cell to determine the full distributions in the sample. It will offer an attractive method for monitoring treatment efficacy and disease progression by tracking the cancer cells as they mutate over time.
The feasibility of our patent protected technology was established by successfully characterizing the breast cancer, colorectal cancer, melanoma and other biological cells with a proof of concept prototype.